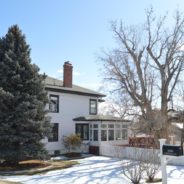 Century Old Farmhouse Estate Sale Friday, Feb. 28th – Sunday, Mar. 1st 4080 W. Bowles Ave. Littleton 80123 Prompt: 9:15 Start Each Day Items Available: Furniture – Antique &Traditional, Couches, Queen Size Beds, 3/4 Bed, Roll-Top Desk, Leather Top Desk, Dining Room Table, China Cabinet & Sideboard, Queen Anne Tables, Night Stands, Dressers & Chests! Library – Art Books, Coffee Table Books, Travel, Modern & Vintage Novels, Cook Books, Decorator Sets and Children's...
read more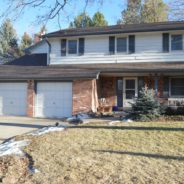 Greenwood Village Estate Sale 5000 South Boston St. Greenwood Village 80111 Friday, Jan. 17th – Sunday, Jan 19th Prompt 9:15 A.M. Start Each Day Items Available….. Furniture: Traditional, Scandinavian, Mid-Century, Antique, Leather Couches, King Size Bedroom Sets, Loveseats, Sectional and MORE! Rugs: Wool and Cotton Rugs 10′ x 14′ to 3′ x 5′ – Runners Lamps: Copper, Brass, Torchiere and Desk Lamps – Variety of Sizes Carved Duck Decoys: Ducks Unlimited, Tom Taber, R.D. Lewis & More...
read more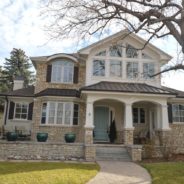 246 Glencoe St. Denver 80220 Fri. Nov. 22 – Sun. Nov.24 9:15 am – 4:00pm Each Day The sale will be our final sale of 2019! The house is approximately 6000 Sq. Ft. and is brimming with Furniture, Ironwork, Chandeliers, Women's Clothing, Purses, Shoes, Decorator, Gift Items and SO MUCH MORE: Furniture – Traditional, Modern, Antique, Mid-Century, Indoor and Outdoor! King & Full Bedroom Sets, Dining Room Tables, Hide-a-bed Couch, Bar & Bar Stools, Variety of Occasional Chairs and Tables Artwork –...
read more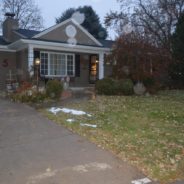 When: Friday Nov. 8 – Sunday Nov.10 Prompt 9:15 A.M. Start – 4:00 P.M. Each Day Where: 5 Ivy Street, Denver 80220 Items Available: Modern, Antique, Oriental & Traditional Furniture: includes Leather Sofas and Chairs, Partners Desk, Oriental Dining Set, Mirrored Bedroom Set, King Size Bed, Curved Glass China Cabinet, Coffee Tables and Bookcases Unique Outdoor Furniture & Décor: Wrought Iron Patio Sets, Hassock, Weber Grill, Unusual Pottery Fountain, Planters, Birdbaths and More! Imari...
read more
Winston Downs Estate Sale 6660 E. Nevada Place Denver 80224 Friday, Sept. 27th – Sunday, Sept. 29th Items Available: Traditional and Antique Furniture – Bernhardt Dining Table and China/Library Hutch, Mahogany Bedroom Set, Console Phonograph/TV/Radio, Wing Chairs, etc. Crystal & China – Denby, Wedgwood, Laughlin and Blue Ridge Tons of Costume Jewelry – Many New Pieces with Tags 1950s – 60s Board Games, Toys and Dolls Clothing – Women's Brand New Dresses, Coats, Purses and Shoes Gifts...
read more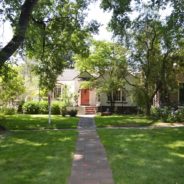 Denver Country Club North Friday, Aug. 30th – Sunday, Sept.1st Prompt 9:15 A.M. Start – 4:00 P.M. Each Day 541 Williams Street Denver 80218 Items Available: French Country Furniture and Antiques Mid Century Modern and Traditional Furniture Jewelry: Vintage, Costume, Sterling, Clip Earrings Vintage Purses and Ball Room Clothing Oriental Rugs Kimball Piano Bronze & Copper: Lamps, Figurines, Candlebrum and Clocks Porcelains: Dresden, Seves, Rosenthal, Royal Vienna,...
read more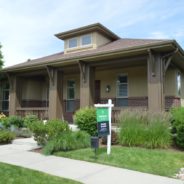 Fri. June 28th – Sat. June 29th 9587 E. 4th Ave. Denver 80230 Prompt 9:15 AM Start – 4:00 PM Both Days Items Available: Designer Furniture – McGuire, Century, Drexel & more Artwork – Tatler, Parvin, Kontny, Linsey and Biss Sculpture & Bronzes – Goodacre, Bronson & more Crystal & Glassware – Waterford, Lenox, Gorham & more Fabulous Women's Clothing – Size Large +/Saks, Nordstrom etc Designer Shoes – Sizes 9-91/2-10 Household Items – Small...
read more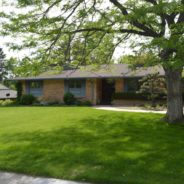 FRI., JUNE 14th – SUN. JUNE 16th 3981 S. Dexter St. Cherry Hills 80113 Items available: Traditional and ANTIQUE Furniture Extensive collection of Metal Items – Wilton Pewter, Nambe, Copper, Brass, & Silver Jewelry – Sterling Silver and Costume China – Spode, Aynsley, Royal Alpert, Wedgwood, Fenton, Noritake and Oriental Chrystal – American Brilliant Cut Glass, Baccarat, Kosta Boda, Waterford, Stuart, and many many more Collectibles – Spooners, Vintage Glass Candy Containers,...
read more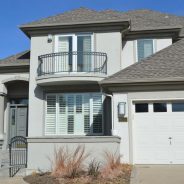 STUNNING ART & JEWELRY ESTATE SALE ON THE GOLF COURSE IN CENTENNIAL Friday Feb. 15th – Sunday Feb. 17th 8240 S. Albion St. Centennial 80122 Items Available: Art and Artists includes – Lanoue, Matisse, Natkin, Jablonka, Picasso, Calder, Charon, Morrell, Samyn, Tanaka, Miro, Vuillard, Karhu and so many more! Art Glass – Wide variety of studio designs! Jewelry – Over 100 pieces of sterling and costume items. Women's Clothing & Purses – Beautiful Chico clothes in...
read more